Concert Voice across centuries
Le Pavillon Henri II - Villers-Cotterêts
35.00 euros
Duration : 1H30
Warning! Date change! This concert will be held on March 19th at 6.30PM!
Duo Ad amorem, Piano and Soprano

François Ognier, pianist and Claudine Paraire, Soprano, will carry us on a journey through the ages, from baroque to operetta through classical and romantic music. Program: Scarlatti, Pergolesi, Vivaldi, Verdi and Tchaikovsky.
To book, please download the following file:

concert-march-2016.pdf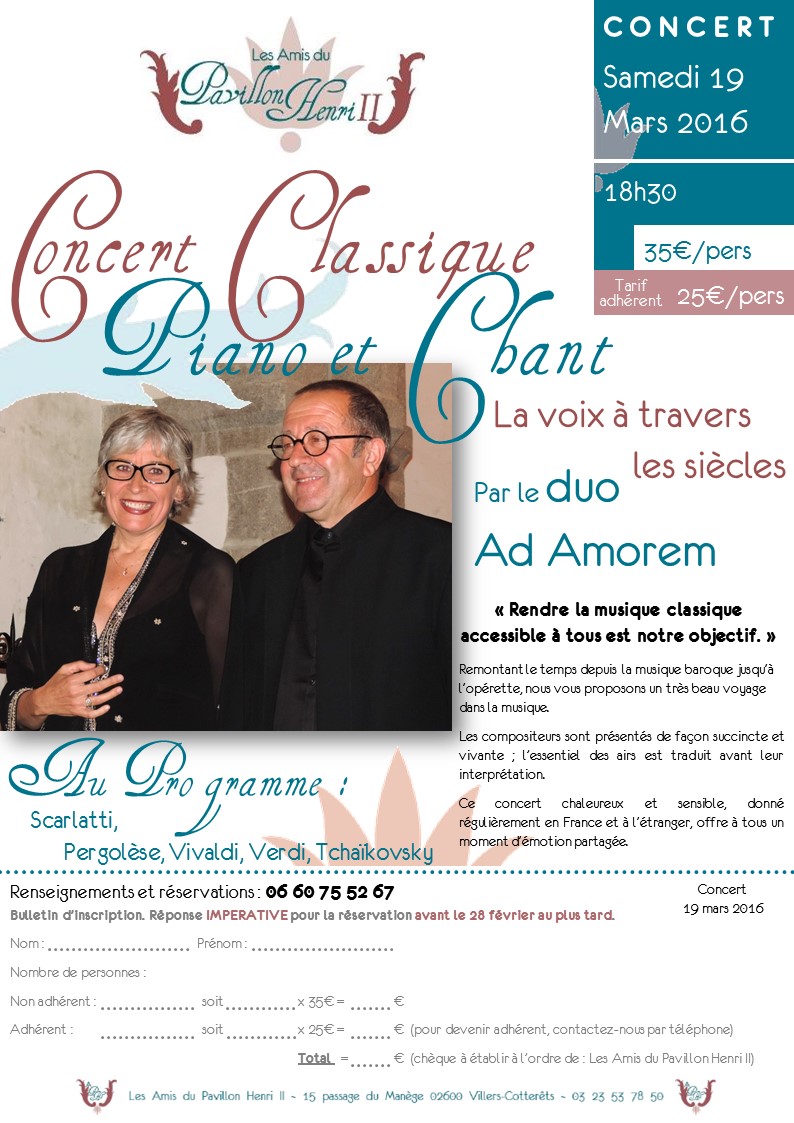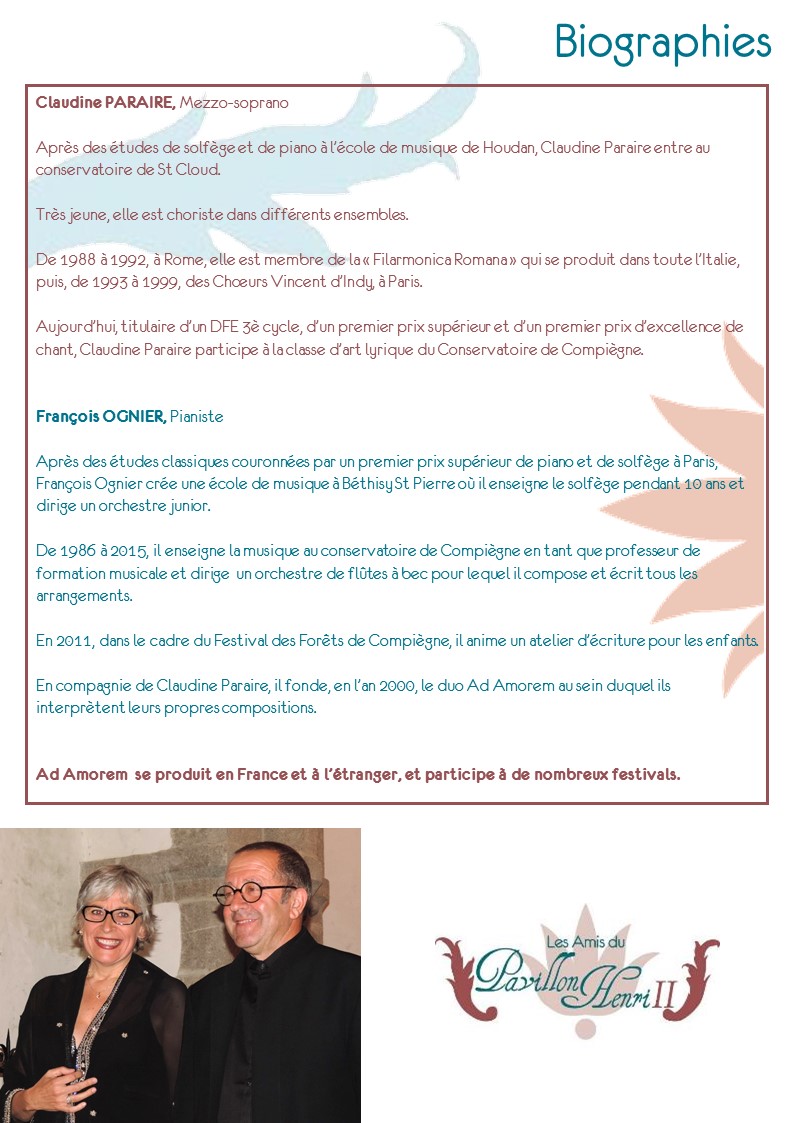 Le Pavillon Henri II
Villers-Cotterêts